ESC Asia 2022 with APSC & AFC

ESC Asia 2022 with APSC & AFC
Thursday, 01 December - Saturday, 03 December 2022
Singapore
Expanding the boundaries of cardiovascular medicine
The three renowned cardiovascular societies bring together the latest in cutting-edge cardiovascular science, with an Asia-Pacific focus.
It features key presentations from ESC Congress, review the latest ESC Clinical Practice Guidelines in a regional clinical context, and highlight essential best practices to support Asian clinicians.
The programme includes sessions covering the entire spectrum of cardiology (prevention, imaging, arrhythmias, heart failure, intervention and much more) with international experts, plus leading industry stakeholders.
Save the dates in your agenda for ESC Asia 2022 with APSC and AFC from 1 to 3 December in Singapore.
Get ready for intense days of networking and learning dedicated to the Asia Pacific region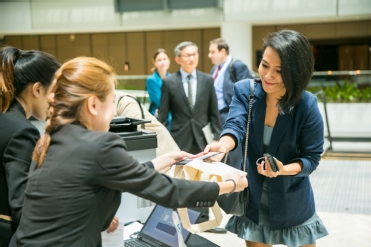 ESC Asia 2022 with APSC & AFC provides an exciting return to meeting face to face and enjoying the thrill of discovering, learning, and sharing together in-person.
The programme covers the entire spectrum of cutting-edge basic and translational cardiovascular research with the latest and the most exciting findings and ideas.
Click here to register.
Your registration includes
Entry to all scientific sessions and exhibition areas

Coffee breaks each day and lunches on 2 and 3 December

In-person networking opportunities onsite with peers and faculty

Access to the Members Lounge (Member Exclusive - only for ESC Professional Members)

The Scientific & Educational programme will be available on ESC 365 on-demand for all delegates registered at the congress, until 17 December. From 18 December, the content will be available for ESC Professional Members only.
Click here to go to website.